Whats it About!? It's About bloody time! Forge & Craft is about the experience of gaming from the chair. Whats going on in Reality has to match up with the Virtual or the overall user experience suffers. Get ready for good things to come. We have a ground breaking XBox Controller product in the pipeline.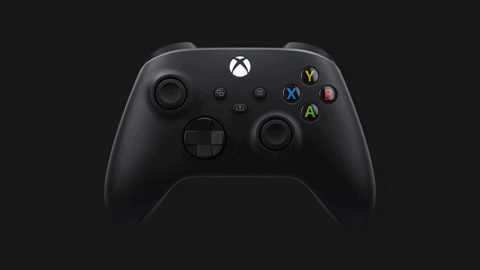 What is FORGE&CRAFT ?
Forge&Craft is a socially and ecologically minded, product ideation and evolution business, focused on gaming industry hardware.
Whats story behind the big Idea?
So did you ever look at the awesome gear your character is carrying on the screen and think "hmm this game pad design has no relation to that what-so-ever!" It made me wonder "do XBOX and PlayStation designers really want us to have an immersive experience? Do they want you to believe that it's you rather than this Avatar having this insanely dangerous and exhilarating experience on the screen ?!
I believe you cannot have a live immersive virtual reality experience if the bridge from reality to the virtual is so flimsy, weak and insubstantial.  Want to know what the secret is to a truly immersive experience ? Are you listening Sony ? Are you listening Microsoft ?
I'm a gamer Dad, I hadn't played any video games since Mario Karts on the Nintendo Wii about 10 years ago or more. Really I only got into it again because I bought my son a new XBOX One S Console as a gift for Christmas 2018. It was the Fortnite bundle. He already had a PlayStation ( I know, lucky kid isn't he?! ) since a couple of years, but I thought ,as he lives over 100 miles away with his mother and step-father,  it would be an excellent way for us to "kinect" (sorry about that) over the interwaves. Battle royal had just the elements and intensity I needed. It took me 6 months to learn where each button is located. I'm still shite at building. But that element of game play spawned the idea in me to take a look at controller design.
And here's when it happened - Every time I went to build a Fort on Fortnite I have to look down at the control pad to see which button does what! So as soon as I look down (at Reality) I lose the immersive virtual experience ! Why !? Because I'm looking at this aerodynamic, albeit well designed, white plastic thing, which has NO RELATION to the weapons of war on the screen !!! Really, if I melted my lunch box with a banana and some grapes in it I'd have a similar design.
I eventually got passed Fortnite and into Call of Duty WARZONE . Here the graphics and realism are stepped up dramatically. The Hardware in the game is symbiotic to your Avatar. The selection of weapons and TAC, both in the pre-game dashboard, and found as you navigate the map in play, are an extension to your characters personality. How much MORE important, then, is OUR hardware as players ?!
I have yet to explore other games such as Turtle beach, Halo, Forza or Red Dead Redemption which my son highly recommends to me. I had a look at Apex and my theory rings true here too. The console/controller hardware bares no relation to the onscreen hardware. So , I have to tell you I've been struggling with the game pad offering from XBOX and the other major Console makers. Given that they are giants of the virtual reality experience it seems to me that they cannot see the woods for the trees.
So What is this controller design you came up with?
Well -we are in prototype mode right now, tweaking and testing, and we can't divulge anymore just yet. But you can be the first to know, and to own. We will release more information and even images in the coming weeks. Sign up to be the first to be notified when our next product is set to launch on www.indiegogo.com We know you'll love our gamer gear and we don't want you to be disappointed when we sell out in week one! Tell your XBox controller using freinds/mates/team/crew/followers to sign up too. They'll thank you for it.